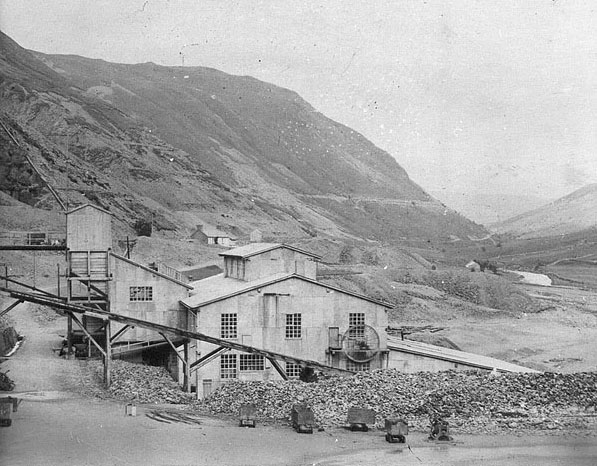 Gweithfeydd mwyn
Cwmystwyth
M
etal Mines
The Cambrian Mines Trust was formed to purchase and preserve the Cwmystwyth Mines in 2012.
The Cwmystwyth Mines constitute one of the most important mining sites in central Wales, and like many others have something of a chequered history making fortunes for some, while bankrupting others. The metal ores that were mined consisted of lead, silver, copper and zinc.
Earliest mining took place on on Copa Hill, where the Comet Lode is exposed in an opencast. Mining here has been carbon dated to around 2100 cal BC, in the Early Bronze Age.